WELCOME
STUCK DISCOUNT was founded 10 years ago in Berlin. Initially, stucco was only sold while installation work was performed by various companies. One of the technicians was an engineer and construction draftsman, today's entrepreneur and the company's CEO, Ali Kanber Aygün. When the founder sought a successor due to age, he chose him, thanks to many positive customer opinions. Today – 3 years later – STUCK DISCOUNT is a medium-sized, guild certified family business in Berlin-Neukölln.
As highly qualified specialists, we put great emphasis on good and detailed planning prior to the implementation of our projects, in order to achieve an optimum cost-benefit result for our clients. We'd be happy to provide you with a detailed consultation – please call us to arrange an appointment.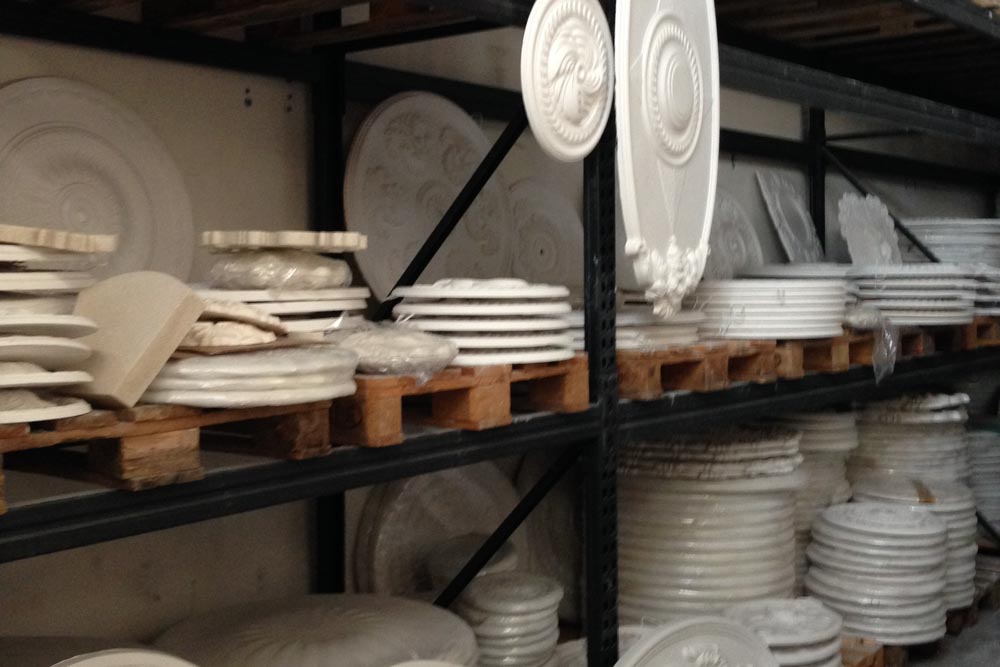 Wholesale and retail
We sell stucco elements made of gypsum plaster of the highest quality (natural alabaster stucco material) from international manufacturers and from our own production – carefully hand made at our workshop in Neukölln.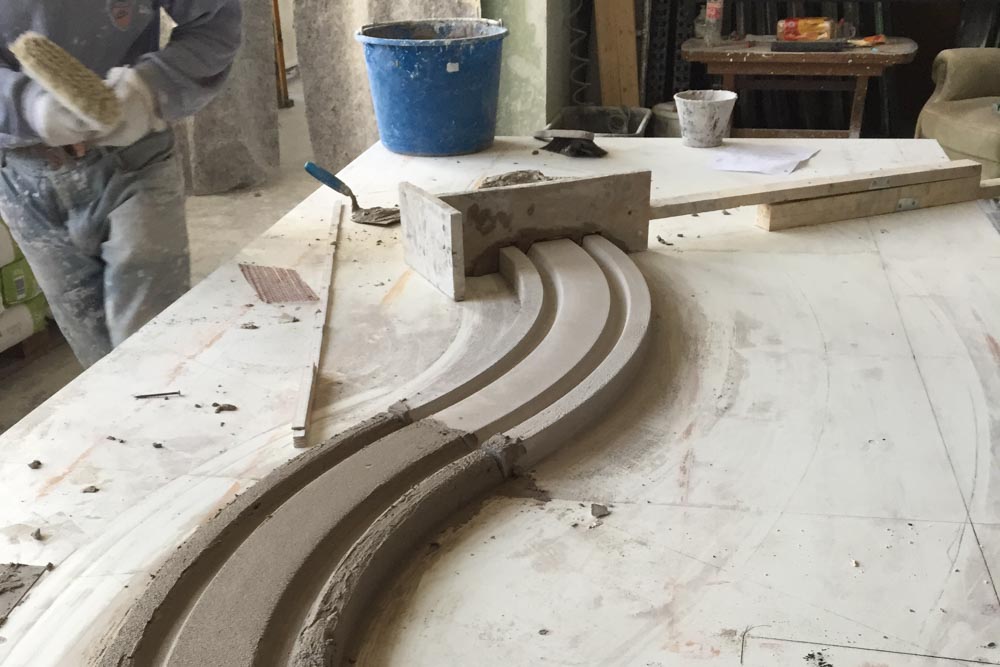 Special fabrication
We can create custom made stucco that meets your most unique requirements in terms of pattern and structure – and so much more. Contact us for a personal, no-oblgations consultation by our experts.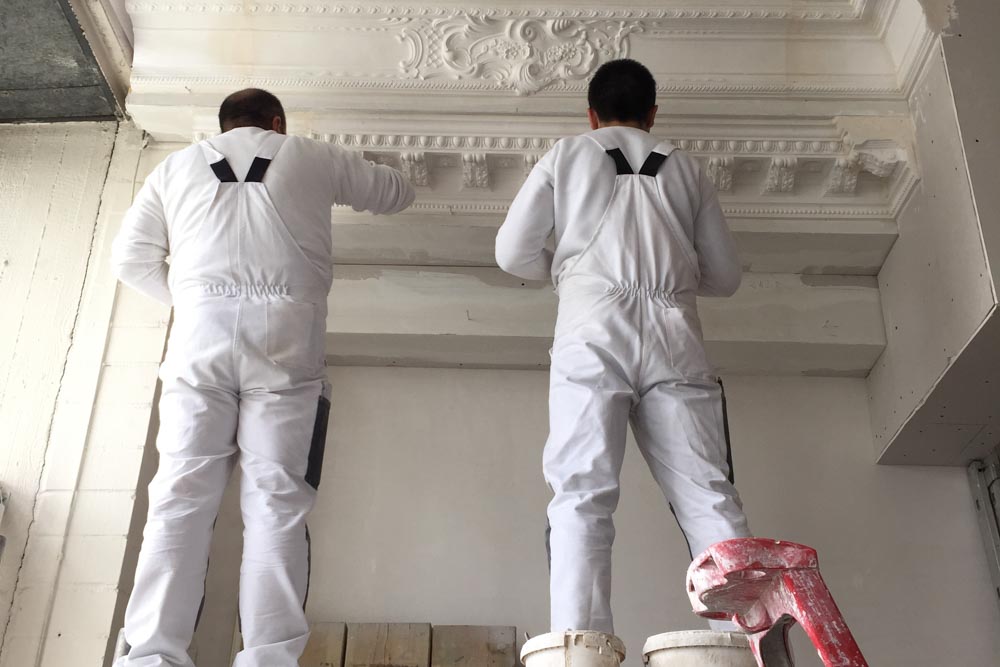 Stucco work
We install our stucco with the utmost care and according to your requirements in apartments, houses and commercial buildings, including hotel construction and renovation of old and new buildings.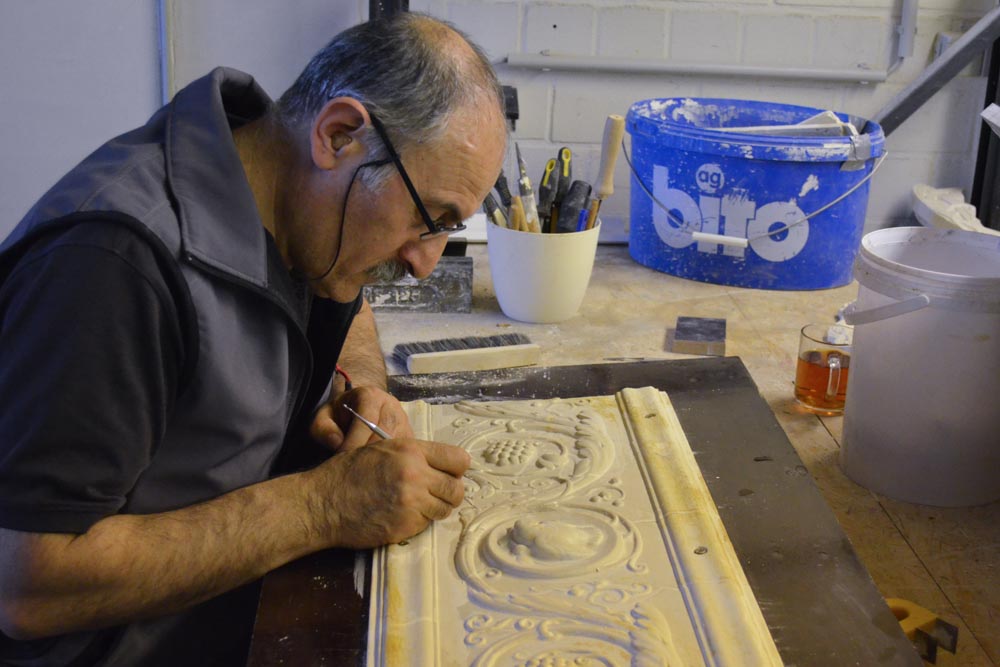 Custom moulding
We are experienced in the restoration of incomplete stucco elements. We copy and reproduce the existing stucco parts by hand and can easily replace the missing parts and close existing gaps.
Your specialist for stucco work in Berlin
Arrange a non-binding and free consultation from our experts. We are happy to hear from you!
Phone: (030) 680 844 33
E-Mail: berlin@stuckdiscount.de
You can reach us personally from Monday to Friday from 8:30 a.m. to 6:00 p.m. and Saturdays from 10:00 a.m. to 6:00 p.m. - or simply use the contact form for a short message and we will get back to you as soon as possible.